29 items in de category Malta_Independent.com.mt_ in vrijdag De links 1 t/m 29.

Malta: Malta Independent.com.mt : (Laatste update: vrijdag 5 juli 2019 22:03:59)
Motorcyclist seriously injured in Attard traffic accident


A 61 year-old man from Gozo was seriously injured in a traffic accident in Attard earlier this evening at around 6pm

The accident happened on Mosta Road, Attard when the man, a resident of Xewkija and driving a Peugeot Satelis collided with a VW Golf being driven by a 39-year-old woman from Attard.

The motorcyclist was hospitalised and later certified as having been seriously injured, the police reported.



Fri, 05 Jul 2019 20:08:00 +0200

11th edition of BOV Marigold Volleyball Marathon for Id-Dar tal-Providenza inaugurated


The 53-hour BOV Marigold Volleyball Marathon for Id-Dar tal-Providenza this year enters into its 11th edition.

The BOV Marigold Volleyball Marathon was officially inaugurated earlier this evening by President George Vella, who visited the Home and was given a warm welcome by Fr Martin Micallef, Director of the Home and Ms Elvia George, Chief Finance Officer at Bank of Valletta and a board member of the Marigold Foundation - BOV in the Community and Mr Emanuel Zammit, Chairperson of the Marathon's Organising Committee. Present for the inauguration were also Hon. Anthony Agius Decelis, Parliamentary Secretary for Persons with Disability and Active Ageing; Dr Clifton Grima, Parliamentary Secretary for Youth, Sport and Voluntary Organisations; Dr Maria Deguara, Shadow Minister for the Rights of People with Disability and Active Ageing; Mr Oliver Scicluna Commissioner for the Rights of Persons with Disability and Kurtsein Sant, Siġġiewi Mayor.

Fr Martin Micallef started his brief address by underlining that "this marathon rests on pillars that are very dear to us - generosity and sport. The altruistic spirit of everyone involved shines throughout the event, witnessing that the Maltese are always at the forefront when it comes to solidarity." While thanking all those who will be supporting this fundraising event he stressed that "generosity should also be translated into respect for the dignity and rights of persons with disability. I'm always humbled by the public's support year after year and I assure you that your support during this marathon will continue to help us enhance the quality of life of the residents." He thanked H.E. Dr George Vella President of Malta for inaugurating the Marathon, The Marigold Foundation BOV in the Community and Mrs Michelle Muscat for supporting this annual event, the organizing committee, the players, volunteers and sponsors.

Corroborating on Fr Martin's comments, Elvia George said that, "The Marigold Foundation has worked closely with Id-Dar tal-Providenza since it was first set up, taking over the support previously provided by BOV. The sterling service which the home provides, not only to its residents but also to those individuals who make use of its respite services, requires continuous investment. This is needed not only to provide the required services on a daily basis but also to enhance current facilities and invest in new ones. Over the past five decades, this Home has remained true to the values of its founding Father and truly provides a family environment to all those who seeks its support." She concluded by saying that in this, Id-Dar tal-Providenza is aligned with the objectives of the Marigold Foundation - BOV in the Community to make our community better.

President Vella expressed his satisfaction at the manner in which the nation comes together to support Id-Dar tal-Providenza, throughout the year, but particularly during this annual event. He thanked the hundreds of volunteers who dedicate their time and energy to produce this Marathon. He also appealed to everyone to empathise with all persons of disability and to improve their quality of life both through time and donations.

The Marathon will run until Sunday at the grounds of Id-Dar tal-Providenza. In addition to supporting the players who will be playing volleyball, visitors may enjoy some of Malta's best singers, the Bands of the Armed Forces of Malta, the Police Force, Mro Brown and Spiteri Lucas. There will also be food stalls and entertainment for children. The Marathon will be aired live on television stations TVM, TVM2, NET TV and One TV.

Contributions to Id-Dar tal-Providenza can be made by calling 51702012 for a €15 donation and 51802013 for a €25 donation. A donation of €6.99 can be made by sending a blank SMS to 50618944. BOV Mobile Pay subscribers may make their donation on 79324834. There is also a pledge line 2146 1537.



Fri, 05 Jul 2019 19:43:00 +0200

Magistrate will not force ministers to exhibit Egrant report copy


Magistrate Claire Stafrace Zammit has declared that she will not be using extracts, ostensibly quoted from tyeh still unpublished Egrant report, in her decision on an urgent request by NGO Repubblika which asked that three government ministers exhibit their copies of the report.

The magistrate noted, however, that the suspected persons - government ministers Edward Scicluna, Konrad Mizzi and Chris Cardona had been "extremely evasive in their reply and cast no light on that requested by the plaintiffs."

"The suspected persons were requested to indicate exactly from where they were quoting and whether this was in the public domain as well as how they came to know this information." the magistrate observed.

The court, however noted that although it could be a "grave and serious" fact that the suspected persons were aware of extracts of the Egrant inquiry, which was never published, they also, on the other hand, had the right to silence and therefore it could not force them to divulge this information.

The court said its only competence in this case was to establish whether a crime had taken place, whether this crime was punishable by three years imprisonment or more and that the subject material still existed.

Beyond this the court cannot deal with other requests, it said, but added that they may be eventually discussed if the court were to order an inquiry.

The court, whilst denying the requests made by Repubblika, declared that it would not be taking cognisance of the extracts quoted when it gives its final decision on the investigation.



Fri, 05 Jul 2019 19:06:00 +0200

Maltese girl places first in Sicilian Go Karting Championship
Maltese youngster Kylie Camilleri has claimed a first place at the 2019 Sicilian Go Karting Championship in the 125 Junior ROK Category.
Kylie has made Malta proud and set an example that a determined girl can achieve anything.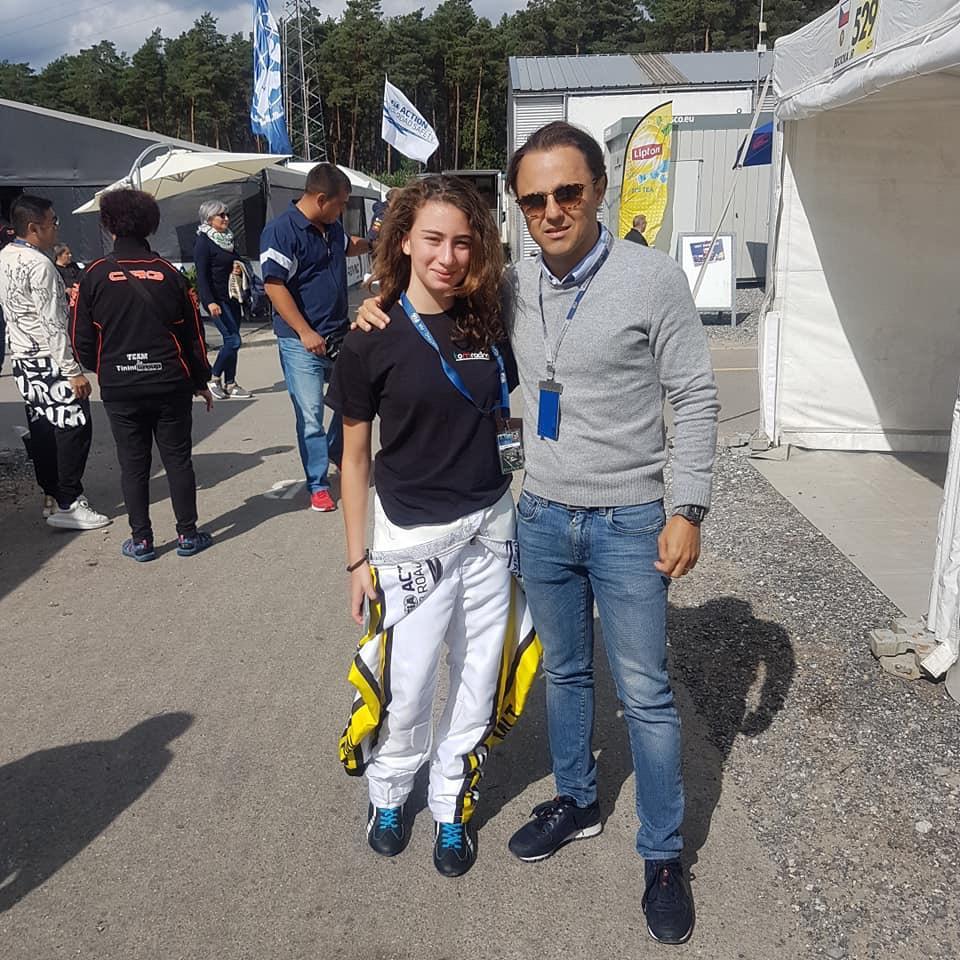 Fri, 05 Jul 2019 18:20:00 +0200

Trial by jury: jurors throw out insanity plea after short deliberation


The jury hearing the case of Michael Emmanuel have thrown out his plea of insanity after a very short deliberation. The jury returned an 8-1 verdict, after retiring to deliberate this afternoon, the presiding judge having summed up the case to them this morning.

The compilation of evidence against the Ivorian may now be allowed to end and a date appointed for the man's trial proper to begin.

Emmanuel is accused of the murder of his partner Maria Lourdes Agius. Agius was found, strangled, in her apartment in Paola in September 2018.

The defence had insisted that the accused was in a state of legal insanity at the moment he strangled the mother of seven.

In her address, madam justice Consuelo Scerri Herrera stressed that not every mental illness would lead to a state of insanity as defined at law, giving jurors the legal definition whilst guiding them as to how to evaluate the evidence they had heard and seen.

The judge explained that the defence must prove that when the accused carried out the crimes with which he is accused, he was unable to will the outcome of his actions.

She noted that the accused refused legal assistance and had missed his first court date as he was being held at a mental hospital. The court also pointed out the distinction between ordinary witnesses and expert witnesses appointed by the court. Whilst saying that not every mental condition determined if a person was in a state of insanity, she also added that the jurors need not arrive at the same conclusion as the experts.

Lawyers Charles Mercieca and Matthew Xuereb from the Office of the Attorney General prosecuted. Emmanuel was defended by legal aid lawyers Marc Sant and Dustin Camilleri.
Madam Justice Consuelo Scerri Herrera presided.



Fri, 05 Jul 2019 18:13:00 +0200

9,687 apply for Heritage Malta's senior passport


Following the response received from students regarding the Heritage Malta student passport, Heritage Malta and the Local Councils' Association noted that the demand for the Heritage Malta senior passport "is even more outstanding."

"In less than two months since the launching of the senior passport, 9,687 applications were received. The three local councils in Malta which received most applications were Mosta, Birkirkara and Attard, whereas those in Gozo were Xagħra, Victoria and Għasri," a government statement read.

"This outstanding response is in itself testament to the successes of our culture strategy, when it comes to outreach and audience engagement. In this way, we are creating more and more incentives for locals to appreciate our abundant local heritage both from an early age with the student passport, and also for our senior citizens through the senior passport. As a government, we are committed to keep increasing accessibility for cultural and artistic events and initiatives by making the sector more available to our community, in a manner that is easier to get to", said Culture Minister Owen Bonnici.

Until now, around 1,000 seniors have already accessed Heritage Malta's attractions free of charge and there were 500 youths who also accompanied them. The three most visited Heritage Malta attractions by seniors were MUŻA - the national community-art museum, the National Museum of Archaeology and the Palace State Rooms. All three are located in Valletta.

Heritage Malta Executive Director Mario Cutajar said that by means of such initiatives, as is this passport scheme, Heritage Malta is changing its vision and mission by shifting its focus from the conservation of the Maltese heritage to ensuring accessibbility. Such initiatives notably open the doors of local historical sites to the Maltese people.

"In this way however, we would only be increasing the awareness and appreciation for what makes us Maltese. Such initiatives must be sustained by others such as wider educational programmes which would ensure that students' visits are not only enjoyable outings but are also experiences. More significant investment in the sites themselves is also required as they convey a relevant message and give an experience in and of themselves."

Cutajar concluded by saying that working closely with local councils on this senior passport scheme may be a prelude to broader work aimed at ensuring that knowledge of local heritage becomes more widespread and gives new life to the collaboration between Heritage Malta and local councils, as much as it would give Heritage Malta a new dimension, as an agency by the people and for the people.

Those senior citizens who would like to receive a Heritage Malta senior passport are invited to call in person with their identity card at their local council. The local council staff will enrol them in the senior passport system, and the passport together with an information leaflet will be received by post from Heritage Malta.



Fri, 05 Jul 2019 17:16:00 +0200

Malta Public Transport announces new public transport schedules


Malta Public Transport has updated its summer schedules in response to the increase in passenger demand. Eleven bus routes have been revised to provide a more efficient network to travellers, a statement read.

The changes will come into effect on Sunday 7th July 2019.

The updated journeys are listed below:

Route 31 - More trips will be introduced

Route 41 - frequency will increase from 30-minuteintervals to 20-minute intervals in peak hours

Route 42 - frequency will increase from 30-minute intervals to 20-minute intervals in peak hours

Route 43 - frequency will be reduced from 20-minute intervals to 30-minute intervals

Route 48 - a slight change in the Sunday timetable

Route 53 - frequency will increase from 60-minute intervals to 30-minute intervals in peak hours

Route 212 - frequency will increase from 20-minute intervals to 15-minute intervals in peak hours

Route 221 - frequency will increase from 20-minute intervals to 15-minute intervals in peak hours

Route 222 - frequency will increase from 20-minute intervals to 15-minute intervals in peak hours

Route X1A - This route will stop operating for the Summer season

Route TD3 - this route will be extended to serve St Julian's bus stops 'San Ġiljan'.





Fri, 05 Jul 2019 16:56:00 +0200

Industrial action ordered in light of 'threats' by Air Malta flight operations chief, court hears


A decision by ALPA, the pilots' union, to order industrial action earlier this week was taken in light of "threats and intimidation" against union members by the airline's flight operations chief, union members said in court on Friday.

The court heard submissions by both Air Malta and ALPA this morning in a case regarding a warrant of prohibitory injunction filed by the company against its pilots over a set of directives issued by the union.

The industrial action saw pilots reporting for work half an hour late causing disruption to the airline's schedule.

The directives are believed to have been ordered after demands by the union for pilots to be guaranteed two-thirds of their salary until the age of retirement in the eventuality that Air Malta fails, were turned down.

The move appeared to have been instigated by the launch of Ryanair subsidiary Malta Air, which the government has retained a golden share in.

After the directives were issued, Air Malta had filed an application requesting the court to stop ALPA and its members from taking any further action which it described as "illegal" and "prejudicial to the company and its rights"

Air Malta lawyer Ron Galea Cavallazzi explained to the court the reason the company had filed the injunction, and the financial impact the industrial action was going to have on the airline.

He asked that the court hear witnesses testify about the impact caused by the industrial action as well as the potential consequences of it continuing and even escalating.

Air Malta's Chief Commercial Officer Paul Sies explained that 18 flights were impacted by the delays. 68 people had to be rerouted due to missed connections at a cost of €68,000, he said. Several others had cancelled their flights. "The moment bad news is in the newspapers about industrial actions, people choose not to fly Air Malta."

He said the financial impact of the action amounted to some €160,000 every day.

Asked how long the company could be expected to survive if the directives escalated, Sies said that it wouldn't be too long before the there was a problem

"We have also had communication with a commercial partner which said it will re-evaluate its relationship with us, if the industrial action continued."

Sies later clarified that the commercial partner was Alitalia, when pressed by ALPA lawyer Andre Portelli.

Taking the witness stand Matthew Degiorgio, the union's vice president insisted that the industrial action was called in the interest of both the company and the union because it was clear that talks between the two parties could not proceed with the participation of the Emvic Debono, the airline's Chief Flight Operations Officer.

"As long as this person is involved, we can never ever reach an agreement," Degiorgio insisted. "The guarantees mentioned are still drafts. The spin it is being given is not true... it was never discussed."

Degiorgio who was promoted to captain last year said he had been suspended on half pay by Debono, who wanted to intimidate him at the start of negotiations.

Three months later, he said, another pilot was taken before a board of discipline, without any evidence of wrongdoing.

He said that industrial action had been taken in good faith. "When we delayed flights by 30 minutes, we knew that the company did this anyway. There were planes stuck abroad without slots or because of bad weather and which could have been delayed by an hour and half or two hours."

Cross-examined by Galea Cavallazzi, Air Malta's lawyer, the pilot said industrial action was threatened three times due to disciplinary measures against pilots but action was not always taken.

Galea Cavallazzi accused the union of rushing to industrial action instead of allowing the airline's disciplinary process to take its course.

"Industrial action was taken only because Emvin was being sent as a portavoce and would derail talks," replied the witness, adding that there was disagreement on a clause about disputes, disagreements and differences of opinion.

"I don't know how there can be good faith when you send back paragraphs that are different to those agreed upon."

Debono testified about the correspondence and meetings with ALPA during which the industrial action was discussed.

He said that while ALPA had reached an agreement with the management, it had said that action would persist unless the government changed its position. That there was any agreement was however refuted by the union's lawyer.

In its communication with the airline, the union had said that "the final agreement" was "making its way to the ministry" and that if the union's demands weren't met by the 30 June, members would be advised to prepare for industrial action.

Portelli also pointed out to the witness that his resignation had been requested in view of "threats and intimidation" towards two union executive members. Debono said it had, but that he had refused the request.

Asked directly by the court why the industrial action had been instituted, Debono said "according to them there were some threats".

Portelli then asked Debono how he came to be in possession of an unspecified leaked document. "From a pilot," he replied.

The lawyer went on to ask him whether he agreed that the document was not addressed to the company and that it wasn't a warning of industrial action. The court stopped the lawyer at this point, saying it would decide that issue itself.

The document - the minutes from a meeting with track changes - stated that industrial action "could commence".

ALPA had told Air Malta's management: "We want his resignation and we don't want him present in negotiations", read the document, with the union's lawyer adding that after the meeting, Debono had sent a draft of the minutes which didn't reflect what had been discussed during the meeting.

This was denied by Debono.

The court will decide whether to uphold the airline's warrant at a later date.


Fri, 05 Jul 2019 16:40:00 +0200

Adrian Delia formally appoints Louis Galea to oversee Nationalist Party reform


Nationalist Party leader Adrian Delia today formally appointed Louis Galea to oversee a reform of the party, the PN said in a statement.

At a PN executive committee meeting on Thursday, Delia proposed that Galea is appointed to lead a reform of the party, a proposal that was unanimously approved.

Galea, a former Speaker of the House of Representatives, minister and PN secretary general, has a vast experience in politics and is seen as the man who can possibly bring more unity in a party that has seen growing division since Delia was appointed leader nearly two years ago.

In his letter to Galea (see below), Delia thanked the former minister for accepting to hold several meetings in the last fortnight, during which the present situation in the PN was discussed at length, together with a view on what needs to be done to unite the different factions and concentrate on the party's mission to be of service to the people.

In these meetings, Delia said he exposed his ideas on what political reform the party needs to undergo and said he asked Galea to considering offering his services for the party to unite and to then draw up, adopt and implement changes.

In his letter, Delia said that the party's executive committee meeting on Thursday had approved the proposal that Galea takes on the role of leading the reform that the party needs.

Delia said Galea needs a platform from which he would be able to carry out his work, and for this reason Delia is proposing to the party administrative committee that Galea is appointed as president of AZAD (Academy for the Development of a Democratic Environment), the PN's political think-tank. AZAD also needs to be reformed, Delia wrote, with the aim of it becoming an effective tool for dialogue.

Delia concluded his letter saying that he would be offering all possible support to Galea in his endeavour.

In his reply, Galea thanked the executive committee for unanimously approving Delia's proposal.

He said that in his meetings with Delia, it was acknowledged that the party is passing through critical times. He said he understood that the party needed to be united to be able to focus on its work, both in Parliament and outside. He said he made it clear that one person is not enough ton bring about the changes needed. What is needed is a genuine goodwill and sacfifice of all those who have the party and the national interests at heart.

Galea said that after careful consideration he was accepting Delia's proposal and that he will do his best in his work to bring about unity within the party.

He said that since he had other pending commitments abroad, he is proposing to meet with the party's sectional committees andbranches so that he will be able to start his work as soon as possible.

Adrian Delia letter to Louis Galea

Louis Galea letter to Adrian Delia


Fri, 05 Jul 2019 15:14:00 +0200

Over €3,000 donated in three days to fund court appeal against Dwejra development


The 15 NGOs that united in an effort to save Dwejra from further development have been overwhelmed by the massive support by the general public in the past days, a joint statement by the NGOs read.

"Following the scandalous decision by the Environment and Planning Review Tribunal to overturn the Planning Authorithy's refusal for further development in Dwejra, this front of NGOs urged people to donate and raise funds so that a court appeal could be filed. In less than two days over €3,000 was donated." The original initiative was aimed at raising €2,000, thus meaning that they surpassed their aim.

The development is for embellishment works of a Dwejra restaurant, with the application including the installation of another canopy. The Planning Authority's ruling to refuse the development had been overturned by the Environment and Planning Review Tribunal.

Dwejra in Gozo is iconic and needs protection. It is a Natura 2000 site and is designated as Dark Sky Heritage Area.

"It is one of the best diving spots, and is surrounded by sedimentary rocks with an array of fossils. Its beauty lies in the fact that it remains more or less pristine. At night this place can give spectacular views of the dark sky and stars while the iconic Scopoli's Shearwater use the cliffs as their breeding habitat. Light pollution and increased development will damage this area. Both BirdLife Malta and the Institute of Space Sciences and Astronomy had officially objected to the development proposed and hence have the right to appeal it at court."

"Not only does this successful fundraising campaign pave the way for the court appeal, but it also sends a clear message that civil society is strong and a force to be reckoned with. The NGOs would like to thank the people for their support which motivates them further to fight for this cause, while promising to remain fighting to safeguard the natural and cultural heritage of our islands for the benefit of all."

The 15 NGOs united in this front are: - Bicycle Advocacy Group - BirdLife Malta - Din l-Art Ħelwa - Flimkien għal Ambjent Aħjar - Friends of the Earth Malta - Isles of the Left - Light Pollution Awareness Group - Moviment Graffitti - Nature Trust Malta - Ramblers Association - The Archaeological Society Malta - The Astronomical Society of Malta - The Institute of Space Sciences and Astronomy - Wirt Għawdex - Żminijietna - Leħen ix-Xellug


Fri, 05 Jul 2019 14:55:00 +0200

He's 100, she'll be 103 in August: and they just got married


An American man and a woman who are both 100 years of age got married in Ohio, international media report.

John, 100, and Phyllis Cook got married at their senior living facility, Kingston Residence.

"It wasn't the plan, but we got here and they said we could marry you here. I said, 'Good, let's get it over with,'" John told NBC24.

Photos of the beaming couple — posted to the facility's Facebook page — garnered a huge response from wellwishers.

"To tell you the truth, we fell in love with each other. I know you think that may be a little bit farfetched for somebody our age, but we fell in love with each other," said Phyllis, who will turn 103 in August.

"Well, we were just compatible in a whole lot of ways," added her new husband.


Fri, 05 Jul 2019 13:23:00 +0200

PN could be what Labour Movement was supposed to be in 2013 – PD


There is a need for a compact, credible PN-PD Opposition that rebuilds trust in politics, the Partit Demokratiku said in a statement today.

"If the PN embarks on the road of honest reform, led by a credible and wise leader, with a clear agenda that the new Nationalist Party would be everything that the Labour Movement of 2013 was supposed to be, and also be everything that the PN was in 1987, then there is hope," Marlene Farrugia said.

A stronger Parliamentary Opposition will be better able to scrutinise the Government's actions. We have a government that is burdened with conflicts of interest, irregularities, clientelism, corruption, lack of transparency, and, worse still, does not distinguish between government and party, and between government and state," stated Hon. Godfrey Farrugia. "We have a government that thinks it is above the law," he continued.

PD noted that Prime Minister Joseph Muscat's Government has been hijacked by big business and the circle of friends of friends.

Our country is in our hearts. The PD Opposition will continue to ensure that the common good and the national interest prevail. PD is open to ideas that strengthen democracy and good governance, PD said.


Fri, 05 Jul 2019 11:54:00 +0200

Old Manikata church to be restored by Restoration Directorate


Minister for Justice, Culture and Local Government Owen Bonnici has visited the old Manikata church dedicated to St Joseph, which will be restored by the Restoration Directorate, under the remit of the Ministry for Justice, Culture and Local Government.

"This is all possible thanks to the 4th Restoration Works Scheme for Local Councils which has been issued once again to ensure that Local Councils are assisted in restoring historic buildings and monuments found in their locality. This scheme further complements our strategy to make culture and heritage more accessible, whilst encouraging better preservation and appreciation of our heritage," said Minister Owen Bonnici during the visit.

Restoration works will address restoration of deteriorated masonry fabric through cleaning and reconstruction where necessary, removal of cement-based renders, pointing, and stabilisation of detached masonry facings. Interventions will be carried out to clean the surface from vegetation and deposits, plastic repair and its roof and ceiling will be maintained.

Restoration works will also look into the damage in mouldings of the main façade as well as damage due to water ingress. The belfry is severely deteriorated and will be reconstructed whilst the remaining filial will be restored with plastic repair and the other missing ones will be reconstructed through a template.

Documentation of church plans do not quote an architect in charge. In all probability there was no architect involved and therefore this could be the reason why there are a number of structural problems in the church. In fact, one of the specific interventions to be carried out is the introduction of specifically designed tie rods, which will be placed to secure the vault and prevent it from further damage.

The church is dedicated to St Joseph, and plans for it started in 1919, with the titular painting of St Joseph by Ramiro Raffaele Calì, son of renowned Giuseppe Calì. In 1975, the church stopped being in use in view of the larger church that was built due to the growing population.

This restoration intervention is possible due to the fact that Manikata (Mellieħa) is benefitting from last year's Restoration Works Scheme for Local Councils, a scheme issued by the Ministry for Justice, Culture and Local Government, through the office of the Restoration Directorate in collaboration with the Department for Local Government.


Fri, 05 Jul 2019 11:29:00 +0200

db Group reactivating application for City Centre project


The db group said this morning it was reactivating its application for the development of the City Centre on the former ITS site in Pembroke.

In a statement, the group said that in a recent court case the issuing of a Planning Authority permit, the court ruled against the authority due to a conflict of interest of one of the adjudicating board members.

The board member, Matthew Pace, is a franchise owner of Remax Alliance Swieqi, which shared a database and website with Remax Malta. The agency had been selling apartments that were part of the db project at a time when no planning permit had yet been granted.

In a statement today, db Group said that as a consequence of this decision the permit was revoked.

The revocation was based exclusively on one, single point: that the court deemed that a member of the board had a conflict of interest. Clearly, the group said, "this has absolutely nothing to do with the db Group and even less with the project itself.

The court, the group added, completely steered clear of the merits of the permit itself and at no point did it express itself against the project, how it was issued or about the db group itself.

In view of this, the db Group "is currently reactivating the application for a full permit, with some alterations and rescaling which have been in gestation since the original permit was issued last September."

From the launching of the project, the db Group said it has "rigorously followed all the applicable laws and procedures of every institution involved. We shall continue to do so with rectitude, openness and determination. It is with this same approach that we shall ensure that our Group enjoys its full rights at law, the same ones enjoyed by others."


Fri, 05 Jul 2019 11:20:00 +0200

Man seriously injured as car crashes into barriers on Coast Road


A man was seriously injured when the car he was in crashed into barriers on the Coast Road early this morning, the police said.

A 22-year-old man from Swieqi was driving a Volkswagen Golf in the direction of Qawra when he lost control and crashed into barriers at 5.15am.

Two men, both from Bangladesh, were passengers in the car.

One of them, aged 30, was taken to hospital with serious injuries while the other two men were unhurt.

Magistrate M. Vella is leading an inquiry.


Fri, 05 Jul 2019 11:12:00 +0200

TMID Editorial: All those trusted people and positions


The Principal Permanent Secretary, the government's chief public servant, and the Ombudsman appear to have quite divergent views on the bloated public service and the numbers of positions and persons of trust employed directly by the government without calls for application.

According to the Parliamentary Ombudsman, the situation has now gotten out of hand and has questioned whether employment on the basis of a person of trust is even constitutionally correct.

In his annual report for 2018 tabled in Parliament on Monday, the Ombudsman noted that the Office of the Prime Minister has reiterated that the engagement of persons in positions of trust are made in line and in compliance with the provisions of the Constitution governing employment in the public administration.

He said very clearly in his report, 'The Ombudsman has time and time again highlighted this issue noting that there is consensus that it is required to have a small number of persons employed in positions of trust. It seems however that the practice has gone out of hand and he has recommended that the issue should be debated, crystallized and appropriate legislative and constitutional amendments introduced.'

Last year this newspaper carried out an exercise, based on Freedom of Information requests filed with each and every ministry, which showed the there were, at the time, around 700 people employed by the government as persons of trust, consultants, employed in positions of trust, or as politically appointed individuals.

But the Principal Permanent Secretary, in answering questions from the press this week, insisted that the number of persons of trust engaged by the government is the same as the number that had been engaged back in 2010.

But he said so without furnishing any numbers whatsoever. And that is, perhaps, where the devil is lying in the detail.

That is because back in 2016 persons of trust were split into two, persons of trust and positions of trust, effectively blurring the lines of direct state recruitment for the chosen ones.

The new policy was drawn up separating the definitions of person of trust and position of trust, effectively creating two separate categories.

According to that policy, 'Engagement on a trust basis will primarily be classified in terms of whether the individual concerned is being engaged from outside or within the Public Administration. Individuals engaged from outside the Public Administration will henceforth be termed as 'Persons of Trust'. The duration of the contract shall be either of one year renewable yearly, or for a three-year period renewable for a further period of three years. Ministries may engage such individuals on a full or part-time basis.

But conversely, public officers and employees engaged on a trust basis began being deemed as occupying a 'Position of Trust' and are regulated by a related three-year, renewable contract.

So when the Principal Permanent Secretary says that the number of persons of trust being employed by the government on a position of trust basis, he may not be giving the entire picture because we also have the additional category of persons of trust.

Should the Principal Permanent Secretary care to supply us with numbers showing a different picture, we would be more than happy to go over them.

Don't get us wrong, the fact that the government is employing hundreds of people in positions of trust and as persons of trust, as highlighted in today's issue, is absolutely nothing new.

But the fact that successive administration after administration employ their blue-eyed boys and girls in their ministries without any call for applications or formal vetting processes does not render a wrong a right.

Of course there are those individuals that necessarily need to enjoy the trust of those who appoint them, such as chiefs of staff and private secretaries, this is beyond reproach. But when it comes to other more mundane appointments from outside the public service, it is entirely reproachable and possibly unconstitutional and illegal.

In fact, the Ombudsman sounded the alarm bell as far back as last October when he categorically stated that such employment by the government was 'irregular' in that there are clear rules in the Constitution determining how such people should be recruited from outside the public service.

That is because, according to the Constitution, recruitment from outside the public service should not discriminate between people based on their political beliefs and any such employment should only be done in the interest of the public service and the country in general.

But the Principal Permanent Secretary this week could not seem to grasp this simple concept when he said he could not understand the constitutional argument being made by the Ombudsman.

At this juncture, perhaps the Principal Permanent Secretary and the Ombudsman should sit down together and thrash out the issue because the public has a right to know exactly what is going on here and should not be made to decide which version of events is correct. There is only one truth, and the public is entitled to it.


Fri, 05 Jul 2019 10:58:00 +0200

No more balloons for San Giljan feast as from this year


The organisers of the feast of San Giljan said that as from this year they will no longer be using balloons as part of the celebrations.

In a statement on its Facebook page, the Banda San Giljan 1927 said that in the past some 1,000 balloons were used – black, yellow and red – but most of these ended up in the sea once they were let go.

The group said that, instead of balloons, flags will be used to generate the colourful atmosphere.

"This is a small gesture from our part towards the environment and the beautiful sea around us," the group said.


Fri, 05 Jul 2019 10:57:00 +0200

Updated: Register of contractors to be set up, leading to licensing of sector


A register of contractors will be set up, leading to their licensing by the end of the year, Infrastructure Minister Ian Borg said today.

All contractors will need to apply to be listed on the register, which will be handled by the Building Regulations Office (BRO) and will be made available online. The register will include details pertaining to the kind of work contractors are specialised in as well as the number of people they employ, as well as their experience, amongst other things.

Minister Ian Borg said that the Malta Developers Association has given its commitment to help the government get contractors registered. The registry will take the format of a directory. The register will lead to a classification for a licence at the end of the year, which will be done through a legal notice, Borg said.

The setting up of the register has been advocated by the Chamber of Architects. The chamber was present for the press event together with representatives of the Malta Developers Association.

The move comes in the wake of new regulations the government has proposed following the collapse of three buildings in the past few weeks.

The MDA always said that the few contractors who do not work diligently, or are reckless, are giving a bad name to the majority of people within the industry who work dilligently, Borg said. He added that architects should feel comfortable in knowing that the contractor delivering a service will be licensed, and that there will be a directory with details about the contractor so that they can form their own assessment as to whether that contractor would be suited for certain jobs.

On the recent legislative changes regarding excavation and demolition, Borg said that there are proposals for amendments, and that the changes agreed on so far revolve around warranted engineers and construction engineers being able to serve as site technical officers.

As of Thursday, he said, there were around 900 sites where the architects declared that there was no peril, and work continued.

"Our aim is that everyone can work, but we don't want to see such scenes of tragedy like we saw weeks ago."

Chamber of Architects President Simone Vella Lenicker was pleased that the government will be implementing the register. She said that it was unsustainable that architects were regulated, and contractors were not.

"We discussed amendments to the legal notice. The most important one is that the role of site technical officer be made more clear and that the list of competences to become a site technical officer are opened up. We agreed on that. We hope that in the comig days we can hold more discussions so that more of our proposed amendments can be agreed upon.

"What happened over the past 2 weeks are a big step, but it is still just a step for the industry to enter the 21st century, and come in line with international practices. We also proposed a basis for building and construction regulations which we know you are considering and discussing with stakeholders."

Malta Developers Association President Sandro Chetcuti described today as a historic day, and said that the MDA will open its offices to help register contractors.

He pledged complete cooperation with the ministry and the Chamber of Architects. "Our aim is not for work to stop but for work to continue positively. Those who are competent have time to regularise themselves and those who don't need to go." On the newly introduced legislative changes, Chetcuti described them like buying a new pair of shoes, which are uncomfortable at first, but then fit comfortably after wearing them for a while.

Parliamentary Secretary for Planning Chris Agius also spoke.





Fri, 05 Jul 2019 10:23:00 +0200

Tigers kill tamer in circus attack


Four tigers turned against their tamer in a circus in Italy, killing him, Italian media report.

The tamer, a 61-year-old employee of the Orfei Circus, was in a cage with four tigers.

He was first attacked by one of the felines, with the other three then joining in the carnage.

The man was taken to hospital with serious injuries but died soon afterwards.


Fri, 05 Jul 2019 08:41:00 +0200

High temperature alert: Met Office issues warning as sizzling days ahead
The Meteorological Office has issued a warning regarding high temperatures that are expected to hit the Maltese islands in the coming days.
In a warning on the MIA website, the office said that the maximum temperature is expected to be between 34 and 36 degrees Celsius between today and Wednesday.
The "feels like" temperature is forecast to be higher than that, reaching 38 degrees today, Saturday and Sunday, increasing by one degree to 39 on Monday, Tuesday and Wednesday.
The temperature is expected to go down to 31 degrees on Thursday (feel like 35).
It will, of course, be hot and sunny all through the next few days.
It is important to avoid, as much as possible, being out in the heat especially between 11am and 3pm. Drink lots of water and wear light clothing.

Fri, 05 Jul 2019 08:14:00 +0200

How many would you be able to eat? Joey Chestnut eats 71 hot dogs for title


Joey "Jaws" Chestnut ate 71 wieners and buns to secure his 12th title at Nathan's Famous annual July Fourth hot dog eating contest on Thursday, just a few hot dogs shy of breaking the record he set last year.

In front of a crowd of fans and facing 17 opponents, the California native far exceeded his nearest competitors, but didn't quite make or pass the 74-dog mark he reached in 2018.

When asked how he felt after the contest, Chestnut, 35, said, "I feel like I should eat a couple more.

"I knew it was going to be close. I was trying hard and I was overstuffing my mouth and it wasn't going down," he said. "I just needed to find a way to move a little bit faster. I think it's getting harder the older I get."

Miki Sudo won the women's competition by chomping down 31 hot dogs.

The 33-year-old fell short of her total last year of 37 frankfurters but earned her sixth consecutive title by easily beating runner-up Michelle Lesco, who wolfed down 26 hot dogs.

Like Chestnut, she expressed some disappointment in not eating more.

"It wasn't my best number, the numbers were pretty low across the board. I don't know if it was the heat, but I really can't complain. I wasn't feeling in my best shape so I'm just glad that it was enough to pull off a sixth belt," she said.

Sonya "The Black Widow" Thomas holds the all-time women's record of 45 hot dogs in 10 minutes.

Chestnut and Sudo will each take home $10,000.

Spectators with foam hot dog hats, plastic noisemakers and homemade signs descended on Coney Island's famed boardwalk for the contest.

The annual eat-off started in 1972, though the company has long promoted the event with a theatrical backstory that places its start date in 1916.

Chestnut has only lost once since 2007, when he pulled ahead of longtime foe Takeru Kobayashi for the first time. An ESPN documentary released Tuesday features the two former rivals and their extreme training regimens.

"It's not something that there's books written about," Chestnut says in the film, which shows him lifting his head up and down with a weight dangling from his mouth. "There's not trainers. Everything's trial and error."

Kobayashi no longer takes part in the event.

Spectator George Cartolano, 40, said his favorite part of the contest was "watching them try not to regurgitate."

Elle Marks, 27, said she likes Chestnut because he's relatable. "He's a normal guy who just happens to be able to eat 74 hot dogs," she said.

Chestnut's next meal will probably be a "salad" and "a lot of liquid," he said. But he'll be back next year for the franks.

"As long as I'm healthy, as long as I'm happy and competitive, you can count me in," he said.


Fri, 05 Jul 2019 07:51:00 +0200

Strongest earthquake in 20 years rattles Southern California


The strongest earthquake in 20 years shook a large swath of Southern California and parts of Nevada on the July 4th holiday, rattling nerves and causing injuries and damage in a town near the epicenter, followed by a swarm of ongoing aftershocks.

The 6.4 magnitude quake struck at 10:33 a.m. Thursday in the Mojave Desert, about 150 miles (240 kilometers) northeast of Los Angeles, near the town of Ridgecrest, California.

Multiple injuries and two house fires were reported in the town of 28,000. Emergency crews were also dealing with small vegetation fires, gas leaks and reports of cracked roads, said Kern County Fire Chief David Witt.

He said 15 patients were evacuated from the Ridgecrest Regional Hospital as a precaution and out of concern for aftershocks.

Kern County District Supervisor Mick Gleason told CNN there were some structural issues with the hospital and some patients had to be moved from one ward to another and that others were taken to a neighboring building.

Gleason did not say what the structural issues were.

Ridgecrest Mayor Peggy Breeden said that utility workers were assessing broken gas lines and turning off gas where necessary.

The local senior center was holding a July 4th event when the quake hit and everyone made it out shaken up but without injuries, she said.

"Oh, my goodness, there's another one (quake) right now," Breeden said on live television as an aftershock struck.

Gov. Gavin Newsom declared a state of emergency for Kern County. The declaration means that the state will help the county and municipalities in it with emergency aid and recovery efforts.

Ridgecrest Mayor Peggy Breeden praised Newsom for declaring the emergency. She also noted at a news conference that other nearby governments have offered to help the recovery effort.

President Donald Trump said he was fully briefed on the earthquake and that it "all seems to be very much under control!"

Police and fire officials said at a news conference Thursday afternoon that they have enough resources so far to meet needs in the wake of the earthquake. Ridgecrest Police Chief Jed McLaughlin said at a news conference that "we have plenty of resources."

California Highway Patrol Lt. John Williams says officials have found cracks on several roads in the county, but overpasses and underpasses are in good shape.

A series of aftershocks included a 4.5 magnitude temblor, according to the United States Geological Survey.

"It almost gave me a heart attack," said Cora Burke, a waitress at Midway Cafe in Ridgecrest, of the big jolt. "It's just a rolling feeling inside the building, inside the cafe and all of a sudden everything started falling off the shelf, glasses, the refrigerator and everything in the small refrigerator fell over."

Video posted online of a liquor store in Ridgecrest showed the aisles filled with broken wine and liquor bottles, knocked down boxes and other groceries strewn on the floor. Flames were seen shooting out of one home in the community.

Lucy Jones, a seismologist with the California Institute of Technology's seismology lab, said the earthquake was the strongest since a 7.1 quake struck in the area on October 16, 1999.

"This has been an extremely quiet abnormal time," Jones said. "This type of earthquake is much more normal ... The long term average is probably once every five or 10 years somewhere in Southern California."

Jones said that the 6.4 quake centered near the town of Ridgecrest was preceded by a magnitude 4.2 temblor about a half hour earlier.

She said vigorous aftershocks were occurring and that she wouldn't be surprised if a magnitude 5 quake hit but that they were striking in a remote area, sparsely populated area. "This is an isolated enough location that that's going to greatly reduce the damage," she said.

People from Las Vegas to the Pacific Coast reported feeling a rolling motion and took to social media to report it.

Local emergency agencies also took to social media to ask people to only call 911 for emergencies.

"We are very much aware of the significant earthquake that just occurred in Southern California. Please DO NOT call 9-1-1 unless there are injuries or other dangerous conditions. Don't call for questions please," the LAPD said in a statement published on Twitter.

There were no reports of serious damage or injuries in Los Angeles, the department said.

The quake was detected by California's new ShakeAlert system and it provided 48 seconds of warning to the seismology lab well before the shaking arrived at Caltech in the Los Angeles suburb of Pasadena but it did not trigger a public warning through an app recently made available in Los Angeles County.

USGS seismologist Robert Graves said the ShakeAlert system worked properly.

Graves said it calculated an intensity level for the Los Angeles area that was below the threshold for a public alert. The limits are intended to avoid false alarms.

Ashleigh Chandler, a helicopter rescue EMT at Fort Irwin, California, said the quake happened as she was getting ready for a July 4th party.

"I was just in the living room getting everything ready, we start to feel the shaking, so then I look up and then the wine bottles start rattling and I thought, 'They're going to fall.'

"My stepson was in the house and my dog, so we just got everyone outside and then it ended. It was like 15, 20 seconds, maybe. It was pretty good shaking, so I'm out of breath."

"Everyone's OK."

Glenn Pomeroy, the head of California's Earthquake Authority, said the earthquake is "an important reminder that all of California is earthquake country."

Pomeroy urged the estimated 2,000 people in the region hit by the quake who have California Earthquake Authority insurance policies to contact their residential insurance agencies as soon as possible. Information on how to file a policy claim is on the agency's website: EarthquakeAuthority.com, he said.


Fri, 05 Jul 2019 07:49:00 +0200

Close the windows? Amsterdam mulls red light district change


The windows where scantily clad sex workers stand to attract customers in Amsterdam could be closing for good.

The city's mayor proposed fundamental changes Wednesday to the network of narrow alleys and canal side streets that make up Amsterdam's famed red light district.

The proposals range from closing the window curtains so sex workers no longer are on public display and shutting down brothels with display windows altogether to adding more windows and moving prostitution somewhere else in the city.

Mayor Femke Halsema said the ideas are intended to protect sex workers' rights, prevent crime and reduce nuisances for local residents and businesses.

Halsema plans to discuss the four proposals for the red light district's future at two meetings later this month with those affected. In September, the city council will also debate them before narrowing down the options and checking their financial and legal viability.

The announcement of a public consultation on the future of the neighborhood and its 330 prostitution windows marks the latest attempt by Amsterdam officials to clean up a part of the city's historic center that has in recent years become a noisy, overcrowded tourist magnet.

A red light district has existed for centuries close to the city's main waterway. In recent years, the local government has sought to reduce the number of windows and to gentrify the area, but with limited success.

On most evenings, large groups of tourists wander through the area, which also is home to peep shows, bars and marijuana-selling cafes.

Amsterdam says the proposed reforms follow changes in the sex industry in recent years and in the rise in the number of tourists.

In a statement, the city said that for some visitors, "a sex worker is nothing more than an attraction to look at."

Increasingly, sex workers also are offering services online, away from the regulated industry in the red light district.

"In this part of the market, abuses happen more often," the city said.


Fri, 05 Jul 2019 07:35:00 +0200

Updated (5): Malta offers to receive stranded migrants; 13 disembark in Lampedusa


An Italian humanitarian group whose boat has been barred from docking in Lampedusa said it is waiting for about 40 migrants still onboard to be transferred to Malta on military patrols, a move that could possibly avert another standoff with Italy's populist government.

Mediterranea Saving Humans said Friday in a tweet that its sailing boat ALEX was just outside Italian territorial waters, just off the southernmost island of Lampedusa, and that it has been banned from entering Italian jurisdiction by ministerial decree.

However, due to their fragile health, 13 migrants were taken off disembarked by an Italian coast guard boat and taken to Lampedusa. Three pregnant women were given ultrasounds before being allowed off the boat. Four children and one unaccompanied minor were part of the group allowed to disembark.

Given the condition of those on board, the NGO had requested that the migrants, rescued from a rubber dinghy Thursday off Libya, be transferred to Italian or Maltese patrol boats. It said in light of the condition of the migrants that it couldn't make the trip to the Mediterranean island of Malta itself.

Malta said Thursday that it will take the migrants in a deal with Italy to take an equal number already in Malta. The deal appears aimed at avoiding what would be the 21st standoff between Italy's populist government and humanitarian groups rescuing migrants at sea.

The NGO said the ministerial decree is illegitimate because it can't be applied to a ship carrying people rescued at sea, and because Italy can't ban an Italian-flagged ship from entering its waters.

Meanwhile, German humanitarian group Sea-Eye said one of its rescue ships has picked up 65 people who were found in a large dinghy about 34 miles (55 kilometers) off Libya's coast.

Sea-Eye said on its Facebook page that the crew of the Alan Kurdi brought the African migrants on board their vessel early Friday. It added that Libyan authorities failed to respond to communication for more than three hours. It was unclear whether the Alan Kurdi will try to dock in Italy too.

Italian Interior Minister Matteo Salvini said Friday that none of the rescued migrants will arrive in Italy. Referring to the Alan Kurdi ship, he said "the German NGO can choose between Tunisia and Germany."

Last Saturday, a 17-day standoff between Italy and a rescue ship ended when the German captain defied orders and forced her way to a dock in Lampedusa's main port. She is under investigation for disobeying orders and allegedly aiding illegal immigration and her lawyer said she has sued Salvini for defamation.

Italy has insisted that the Libyan coast guard intervene and the migrants be taken back to Libya. NGOs say that would be against maritime law since Libya is not considered a safe harbor, as evidenced by the bombing of a migrant center this week that killed dozens.

Italy argues that the presence of the ships encourages smugglers and that Italy has been unfairly stuck with the burden of managing arrivals from northern Africa for the rest of Europe.

Salvini, speaking from the northeastern city of Trieste, said Friday that Italy is ready to use more resources to "seal the border with Slovenia and definitively stop the entrance of illegal migrants." But he stopped short of mentioning a plan to build an anti-migrant wall along the Slovenian border, previously mentioned by the League's regional governor.

The Maltese government, on Thursday evening, said that following contacts between the Maltese and Italian governments, it was agreed that Malta will transfer 55 migrants, who have been rescued at sea off Tunisia and who are on board the ship Alex, on board an Armed Forces of Malta vessel and receive them into Malta.

On the other hand, Italy will take 55 migrants currently in Malta, the statement added.

This agreement is without prejudice to the situation in which this operation has taken place, and in which Malta has no legal responsibility, but is part of an initiative fostering a European spirit of cooperation and goodwill between Malta and Italy, the government said.

Beppe Caccia, a coordinator for Mediterranea Saving Humans, said the crew of the Alex performed the rescue Thursday after Italian authorities told them to stand down and let the Libyan coast guard handle it.

Groups that operate rescue ships on the Mediterranean Sea say neither the European Union nor the United Nations consider Libya a safe port.

Earlier Thursday, the U.N. migration agency reported that a boat from Libya carrying 86 migrants sank late Wednesday and left only three survivors.

The airstrike on a detention center near Tripoli killed at least 44 other migrants a day earlier.

Caccia said: "We're happy to have pulled them out of the hell that is Libya."

File photo


Fri, 05 Jul 2019 06:28:00 +0200

Students may be requested to study third language in sixth form


Students are set to be requested to study a third language other than Maltese and English in their sixth form syllabus, the Matriculation and Secondary Education Certificate (Matsec) office is proposing.

In a statement, Matsec said the idea behind the introduction of a compulsory foreign language for sixth form students is to enrich students' European identity and intercultural skills.

Discussions to restructure the Matriculation Certificate Examination have taken place over the past years.

The restructuring, to be officially announced on Monday, aims to "to reflect and serve the changing socio-economic needs of Maltese society within a European and global context," Matsec added.

The proposed reform also seeks to "give merit" to students' voluntary involvement in activities of a non-academic nature, including social engagement and enterprise. The activities can take place during or after school hours, Matsec said.

The reform aims to attribute greater importance and value to school assessment and offer "unprecedented support and recognition" of talented athletes, it said.

This year marks the 25th anniversary of the original publication of the Matriculation Certificate examination regulations, it said.

"By way of concluding these discussions, an improved and more student-centred Matriculation programme is being proposed to meet the needs of 21st century learners, for whom the future holds major transformations," the statement read.

The office will be presenting their proposals next Monday for a public consultation.

Reforms to Matsec exams had been suggested in 2018, when the Education ministry suggested creating three exams for Maltese.


Thu, 04 Jul 2019 18:57:00 +0200

Updated (5): PN general council, Delia vote on 27 July; Louis Galea to lead party reform
PN Leader Adrian Delia has called for an extraordinary general council to be held on 27 July. A vote of confidence in the PN leader, as requested in a petition signed by 200 councillors, will also be held on the day.
The process will be chaired by Francis Zammit Dimech.
In a statement, the party said the original request had been made under article 27 of the party statute but, seeing that a number of signatures on the petition were invalid, Delia had himself called for a general council to be held under article 30. The PN said Delia made the call so that the party can "move forward."
The decision was taken during a "civil" meeting of the PN's executive committee on Thursday evening, which also included an election for two of the party's top roles.
Carm Mifsud Bonnici was elected president of the PN's administrative council while leadership candidate Alex Perici Calascione was elected president of the executive council. Shortly before the meeting started, two other officials withdrew their nominations.
It was also announced that PN veteran Louis Galea will be leading a party reform. The proposal, made by Adrian Delia, received unanimous approval by the executive committee members. It formed part of a 10-point plan presented by Delia to MPs some days ago. Galea has a year to present a report on the reform.
Louis Geal will have the free hand to attend all meetings of the party's branches as an observer, and meet every member (tesserat) as his or their request, the party said in a statement.



Delia non-committal on vote result

Speaking to journalists after the meeting, Delia did not commit on whether he would resign if he were to lose the vote of confidence, saying that he will make a decision, in the "best interest of the party" after seeing what the outcome will be.

Delia acknowledged that he had previously refused to call a vote of confidence, but said he had changed his mind after listening and consulting during tonight's and recent meetings. "This is about the party, not Adrian Delia."

But when pressed about the possibility that he loses the confidence vote, Delia pointed out that, according to the party statute, it is the tesserati (members) who have the power to appoint and remove a party leader.

He said he had held meetings with all PN forums. Now it is the turn of the general council. "We will listen to the discussion there, without impinging on the rights of the party members. There are three petitions. The general council is the party's highest organ and I am sure that it will take the best decisions in the interest of the party."

Pressed to say what happens if he loses the vote, Delia was non-committal, saying he would decide after the vote and "in the best interest of the party."

Turbulent times

On 25 June, a group of five people, including former PN candidate Ivan Bartolo, presented a 200-signature petition calling on PN General Council president Kristy Debono to convene the general council and to hold a vote where councillors would be asked whether Delia should shoulder responsibility for the PN's recent electoral defeat.

Delia has been facing calls to resign ever since the party was crushed at the European Parliament and local council elections.

The PN has been facing turbulent times, with the situation becoming worse after a co-option vote to fill the seat vacated by David Stellini. That process, which some said was vitiated, led to the resignation of Mark Anthony Sammut from president of the executive committee and also of David Camilleri from the post of party treasurer.

New administrative, executive committee presidents

Carm Mifsud Bonnici beat Graham Bencini to become president of the administrative council, a role previously held by Stellini. The PN said Mifsud Bonnici obtained 46 votes against Bencini's 31.

Alex Perici Calascione and Graziella Attard Previ had submitted their name for the post of president of the executive, but the latter withdrew her nomination at the start of yesterday's meeting. Attard Previ said she was withdrawing in the name of unity in the party. Perici Calascione was approved with 56 votes in favour and 24 against.

Charles Selvaggi was the only one contesting for the post of party treasurer but also withdrew his nomination for "personal reasons," saying he would still stay on as minority leader in the Msida local council and president of the PN's College of Councillors. He said he would back whoever takes up the role of party treasurer.

The party said the post will be filled in the near future after another call for nominations.

Both Perici Calascione and Mifsud Bonnici thanked Adrian Delia and those who had supported them, the party said.

Delia thanked Attard Previ who, he said, had shown great political maturity.

Thanking the other candidates, Delia said the executive committee had shown that there was strength in unity.

Former media chairman's comments

MPs and executive committee members did not give any comments as they walked into the meeting yesterday. The only person to give comments was former PN media chairman Pierre Portelli, who said he agreed that action should be taken against those who were working against Adrian Delia. "I signed the petition for this to happen," he said.

When asked what type of action should be taken, Portelli commented that there are structures in place and if the petition is approved, measures on what should be done will be decided.

He, however, remained mum when asked who the MPs and party officials are.

The executive committee also debated a letter, sent in earlier this week by former MEP candidate Dione Borg, who made a number of recommendations on how the party can solve its internal issues.

Videos: Alenka Falzon


Thu, 04 Jul 2019 17:41:00 +0200

Hand in hand: Husband, wife die within minutes of each other after 50 years of marriage


An elderly couple was found dead, hand in hand, after 50 years of marriage, Italian media report.

The husband and wife possibly died of a heat-stroke, reports say.

The two were discovered by their son who rushed to his parents' home in Milan after his calls were not being answered.

The police and a medical team were called on site.

It was ascertained that the man and woman had died of natural causes, possibly within minutes of each other.


Thu, 04 Jul 2019 16:14:00 +0200

This is not a question of evading criminal responsibility, lawyer tells jurors in murder trial


"We wouldn't be here if we have a normal person in the dock, this is a jury to determine insanity. We have a delusional person, a person detached from reality."

Addressing the jury, lawyer Dustin Camilleri urged them to look at the clinical file to understand Emmanuel's condition.

"Just because they weren't aware of his condition, medically, from before...does that mean that he is not suffering from an illness?"

"This is not a question of evading criminal responsibility," he said, "it is a question to determine if there was responsibility."

"I do not know who does not sympathise with the mother of the victim. You would have to be of stone not to," said the lawyer, "but that should not impinge on the exercise we are doing now. it is not sympathy that would arrive for a decision, but logical thought."

Camilleri said there were three main sources to gather examples of the accused's delusions: the psychiatric file, the report by Dr. Cassar and his interrogation. All three were pieces to a puzzle, he said, "a puzzle called delusion."

He noted that in his first interrogation, Michael Emmanuel never says he did not do it, but says "I do not know. I do not know anything." "Is he exempted from shock? Is a delusional person exempted from shock?" asked the lawyer.

Emmanuel was consistent, insisted his lawyer. "He always said the same things, there was a cross, there was, clearly touched by the victim from DNA evidence...can we doubt him? We cannot doubt he is delusional, but we are certain that according to him, what happened is not real."

"He said that 'there was a girl in Marsaxlokk, I don't know her name, but she will tell me who to marry' - he was never infatuated by this girl, but only said that there was a girl in Marsaxlokk who would tell him who to marry."

The lawyer also pointed out that a doctor had seen him whilst heavily medicated and had still concluded that he was delusional.

Just because he was insane at the time of the offences, that did not mean he would get away with anything, said the lawyer. "With what did he get away exactly?" he asked. "Because he is here now."

"He will not get away with anything, insane or not," explained the lawyer, because he had to be declared fit to return to society to be let out of the mental health facility where he was going to be detained in for the foreseeable future.

"Justice is there to serve all...deliver justice as it should be done," said Camilleri, closing with a plea to the jurors to declare Emmanuel insane according to the criminal code.

The judge will address the jurors tomorrow morning, before sending them to deliberate on a verdict.





Thu, 04 Jul 2019 11:21:00 +0200

The record-breaking €181 million SuperEnalotto lands in Malta
The SuperEnalotto is not only boasting its highest jackpot in its running history, but it has also taken the lead as the highest lottery currently in the world! After Tuesday's draw, the winning numbers for the €179 million prize remained elusive, so tonight sees a rollover of an eye-watering €181 million. Safe to say that Italy offers the best food, and the best jackpots!
This record-breaking lottery was previously the privilege of Italian residents only but now, thanks to revolutionary online betting platform Jackpot.com, you can bet on Superenalotto from Malta! And, there hasn't been a better time to take part than now.
Join lottery fans around the world who are crossing their fingers in anticipation of tonight's big event.
Make history with Jackpot.com
The SuperEnalotto is drawn every Tuesday, Thursday and Saturday at 8pm, and there's no easier way of getting your numbers on other than with Jackpot.com. Here's how it's done:
● Head to Jackpot.com and select SuperEnalotto from the list of international lotteries.
● Choose 6 numbers between 1 and 90, you can add as many entries as you like.
● Hit the check-out button, complete the transaction, then sit back and wait for the results!
How does betting with Jackpot.com work?

Betting on a foreign lottery is simple. Since it's not possible to buy a physical ticket from the host country, Jackpot.com offers participating countries to bet on the outcome. In other words, you bet on the numbers you think will be drawn, and if you get a match, the jackpot is yours! No ticket is required and no commissions are charged, so any prizes won will be credited to you here in Malta exactly as they would be if you had won with a physical ticket in Italy.


Jackpot.com is regulated by the Malta Gaming Authority to ensure responsible betting and to give you peace of mind. And, should you need help along the way, their knowledgeable customer experience team are always happy to help.

Now that you 've seen how easy it is to bet on the world's number one jackpot, will you be the crowned champion of tonight's legendary draw? Head to Jackpot.com and put on your lucky numbers today!

Jackpot.com is powered by Lottomatrix and licensed by the MGA. License number MGA/B2C/362/2016. Play responsibly. For help visit www.rgf.org.mt. Players must be over 18.

---

This is sponsored content





Thu, 04 Jul 2019 10:50:00 +0200

Malta Independent.com.mt
Laatste 50 Nieuws Berichten en/of updates van database vrijdag
- Eventplanner.nl
Oneindige mogelijkheden bij Hotel Terhills
-2019-12-07 15:20:00 +0100
- businessinsider.com tech
4 Congressional Republicans told Trump that delaying the Pentagon's $10 billion JEDI project could harm national security (AMZN, MSFT, ORCL, GOOG)
-Thu, 18 Jul 2019 19:57:00 -0400
- cnet_news
Marvel Ultimate Alliance 3 review: Super Smash Avengers Bros. - CNET
-Thu, 18 Jul 2019 23:36:45 +0000
- cnet_news
Cats trailer features a litter full of scary human-cat hybrids - CNET
-Thu, 18 Jul 2019 23:34:24 +0000
- cnet_news
Marvel's Avengers game footage brings punch to San Diego Comic-Con 2019 - CNET
-Thu, 18 Jul 2019 23:32:31 +0000
- HLN
12.000 liter olie in Atlantische Oceaan gelekt na incident op Canadees boorplatform van ExxonMobil
-Thu, 18 Jul 2019 23:32:23 GMT
- headlinez_sport
Louis van Gaal: `Als hij niet speelt, is het een slechte keuze geweest´
-Fri, 19 Jul 2019 01:30:17 +0200
- headlinez_sport
Denzel Richardson: "Ik wil dat iedereen mijn naam kent"
-Fri, 19 Jul 2019 01:30:17 +0200
- headlinez_sport
``De club wil hem benutten vanwege zijn topsportervaring``
-Fri, 19 Jul 2019 01:30:17 +0200
- headlinez_sport
In de wandelgangen: Benfica betaalt zeventien miljoen euro voor Vinicius
-Fri, 19 Jul 2019 01:30:17 +0200
- headlinez_sport
Jørgensen-nieuws nieuwe klap voor Jaap Stam
-Fri, 19 Jul 2019 01:30:17 +0200
- headlinez_sport
Jørgensen-nieuws nieuwe klap voor Jaap Stam
-Fri, 19 Jul 2019 01:30:17 +0200
- headlinez_sport
`Feyenoord krijgt slecht nieuws over blessure Jørgensen`
-Fri, 19 Jul 2019 01:30:17 +0200
- headlinez_sport
`Jaap Stam zeer tevreden over Leroy Fer`
-Fri, 19 Jul 2019 01:30:17 +0200
- headlinez_sport
`Blessure Jørgensen gaat nog wel zes tot acht weken duren`
-Fri, 19 Jul 2019 01:30:17 +0200
- headlinez_sport
Matthijs de Ligt viert transfer met vriendin; Jackie Groenen straalt op strand
-Fri, 19 Jul 2019 01:30:17 +0200
- headlinez_sport
Louis van Gaal: `Als hij niet speelt, is het een slechte keuze geweest´
-Fri, 19 Jul 2019 01:30:17 +0200
- headlinez_sport
MLB Update: Historische reeks Bogaerts
-Fri, 19 Jul 2019 01:30:17 +0200
- headlinez_sport
Zomeraanwinst FC Emmen raakt geblesseerd en doet voorlopig niet mee
-Fri, 19 Jul 2019 01:30:17 +0200
- headlinez_sport
`Feyenoord kan Stam niet de Eredivisie insturen met dit elftal`
-Fri, 19 Jul 2019 01:30:17 +0200
- headlinez_sport
`Feyenoord kan Stam niet de Eredivisie insturen met dit elftal`
-Fri, 19 Jul 2019 01:30:17 +0200
- headlinez_sport
Robben pakt nieuwe sportkans aan: `Dat is een grote uitdaging`
-Fri, 19 Jul 2019 01:30:17 +0200
- headlinez_sport
Zomeraanwinst FC Emmen raakt geblesseerd en doet voorlopig niet mee
-Fri, 19 Jul 2019 01:30:17 +0200
- headlinez_sport
Louis van Gaal gaat helemaal uit zijn dak om broodje hamburger (
-Fri, 19 Jul 2019 01:30:17 +0200
- headlinez_sport
Louis van Gaal: `Als hij niet speelt, is het een slechte keuze geweest´
-Fri, 19 Jul 2019 01:30:17 +0200
- headlinez_sport
Britse schoonspringer laat kans op stunt liggen met ruglanding
-Fri, 19 Jul 2019 01:30:17 +0200
- cnet_news
Top Gun: Maverick trailer shows Tom Cruise still feels need for speed - CNET
-Thu, 18 Jul 2019 23:28:29 +0000
- Yahoo Topstories
Gulf tensions rise as US shoots down Iranian drone
-Thu, 18 Jul 2019 19:23:16 -0400
- businessinsider.com tech
Reddit cofounder Alexis Ohanian: San Francisco is great but 'no one in their right mind' will build a company here anymore
-Thu, 18 Jul 2019 19:22:59 -0400
- Washington_Post World
Bolsonaro defends 200 days in power amid criticism
-Thu, 18 Jul 2019 19:22:21 EDT
- Dailymail_TV_Showbizz
Love Island's Joanna accuses Michael of 'pointing the finger' at her
-Thu, 18 Jul 2019 23:15:36 GMT
- Dailymail_TV_Showbizz
E Street star Toni Pearen, 47, reflects on life after fame but insists she's more than 'happy'
-Thu, 18 Jul 2019 23:15:02 GMT
- Dailymail_TV_Showbizz
Love Island fans swoon over Ovie as he is a smooth operator... leaving India feeling 'horny'
-Thu, 18 Jul 2019 23:14:59 GMT
- Dailymail_TV_Showbizz
Elton John collaborator Kiki Dee on what 'saved her' from the dangerous excesses of rock and roll
-Thu, 18 Jul 2019 23:14:10 GMT
- Dailymail_TV_Showbizz
Today's Brooke Boney on posting 'thirst trap' photos to Instagram
-Thu, 18 Jul 2019 23:13:55 GMT
- cnet_news
Mars astronauts could prevent muscle wasting with red wine antioxidant - CNET
-Thu, 18 Jul 2019 23:13:44 +0000
- Dailymail_TV_Showbizz
Flop Gear! Chris Evans fails to make a list of the ten best Top Gear presenters
-Thu, 18 Jul 2019 23:12:32 GMT
- Dailymail_TV_Showbizz
Chris Pratt cuddles new wife Katherine Schwarzenegger after sparking controversy
-Thu, 18 Jul 2019 23:12:13 GMT
- Alarmeringen_Drenthe
p 2 inci-04 afval/rommel brand laarwout emmen 038633
-Thu, 18 Jul 2019 23:11:08 +0000
- cnet_news
Cats movie: Trailer reveals Taylor Swift as Bombalurina and first look at 'digital fur' - CNET
-Thu, 18 Jul 2019 23:10:18 +0000
- Dailymail_TV_Showbizz
Cats releases its first official trailer as Taylor Swift sprinkles cat nip on her pals
-Thu, 18 Jul 2019 23:09:51 GMT
- Dailymail_TV_Showbizz
Nico Rosberg's wife Vivian showcases her incredible figure in a tropical bikini
-Thu, 18 Jul 2019 23:09:45 GMT
- Dailymail_TV_Showbizz
Chris Hemsworth wishes wife Elsa Pataky a happy 43rd birthday as they have 'epic' vacation in Spain
-Thu, 18 Jul 2019 23:08:30 GMT
- businessinsider.com tech
If President Trump intervenes in the $10 billion JEDI cloud contract, both Amazon and Microsoft could end up as losers (AMZN, MSFT, IBM, ORCL, GOOG)
-Thu, 18 Jul 2019 19:08:00 -0400
- Dailymail_TV_Showbizz
Lisa Vanderpump dons baseball hat supports Project Angel Food Andy Cohen hopes she will return RHOBH
-Thu, 18 Jul 2019 23:07:33 GMT
- Festivalinfo - Agenda
20/07 - 21/07 : Lollapalooza Paris - Parijs
-Fri, 19 Jul 2019 01:00:04 +0200
- Festivalinfo - Agenda
20/07 - 21/07 : Haltpop - Koog aan de Zaan, NL
-Fri, 19 Jul 2019 01:00:04 +0200
- Festivalinfo - Agenda
20/07 - 20/07 : Welcome to the Future - Landsmeer, NL
-Fri, 19 Jul 2019 01:00:04 +0200
- Festivalinfo - Agenda
20/07 - 21/07 : Amphi Festival - Keulen
-Fri, 19 Jul 2019 01:00:04 +0200
- Festivalinfo - Agenda
19/07 - 28/07 : Desperados Road Show - Tilburg, NL
-Fri, 19 Jul 2019 01:00:04 +0200
Top 30 Meest bekeken items
6542 meest bekeken sinds vrijdag 19 juli 2019 02:06:59